Railways in Luxemburg
Subpages on this website:
Links on the www
On the web there are several pages with information about the railwais in Luxemburg.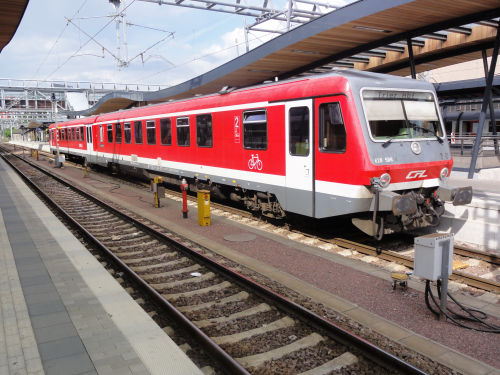 EMU series 628 in Luxemburg
Foto: W.Kusee, 15 may 2011
Pages about specific train series
[ top ]
Pages of railway enthousiasts
[ top ]
Pages about museums
[ top ]
Miscellanous pages
[ top ]
Links to unknown sites:
Well, of course there are not unknown links available on the web. But if you know a site handling about the train or tram in Luxemburg, do not hesitate, but send me a mail, so that I can include that site into this list.
To mail me, click in the menu on the "contact".
[ top ]