Trams in Luxemburg
Introduction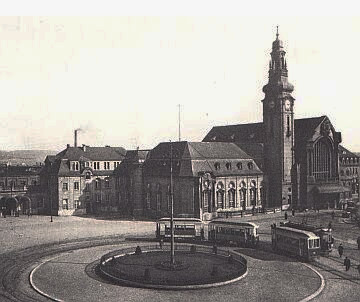 Between the years of 1875 and 1964, in Luxemburg there has existed a network of tram lines. It began as a small horse tram, and within the years it has grown into a full tram network.
Just as in many other cities, during the years after 1950 the number of lines deminished, and around 1961 the last tram line ceased exploitation.
Although there are plans to reintroduce the tram in the city, it has lasted a long time before a tram will be riding in the city of Luxemburg. As far as the plans are known, in 2018 there will be a new tram. That new line will not be included in this website; this site deals only with the historical tram lines in the city of Luxemburg.
In this website you can read something about the tram network, the carriages and several other things of the tramways of the TVL.